WOW 1999
WHAT A YEAR!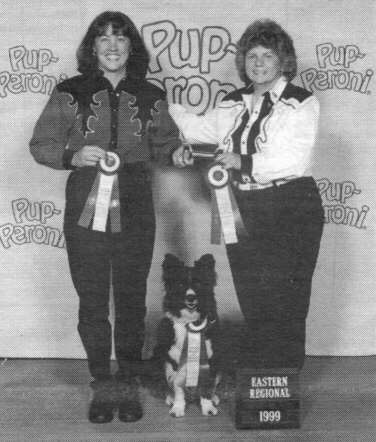 Ch. OTCh. Sheepy Hollow's Black Magic, UDX
Owned by Betsy Scapicchio
Eastern Regional
Super Dog
July 1999
UDX June 1999
OTCH April 1999
UD February 1999
CDX February 1998
CD February 1997
Thank you TERRI ARNOLD
for helping us to Step Up to Success!!!

FIVE 200 Scores
OTCH in SIX Shows
Won Superdog at the 1999 Eastern Regional first time out!
UD to OTCH to UDX to SUPERDOG in FIVE MONTHS!