Terri Arnold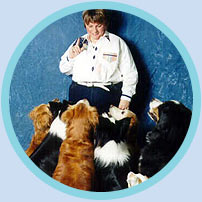 Terri is the owner of Steppin'Up and has been training dogs since 1973. Terri has traveled Nationally and Internationally teaching dog trainers how to train dogs. She is the author of a three books series, "Steppin'Up to Success with Terri Arnold". Terri has had outstanding success in both the competition obedience and agility rings. There is a list of Terri's accomplishments in the section "About Terri". When one sees Terri's relationship with her dogs, they wish they could have that relationship with their own dogs. Terri's greatest gift as a teacher is her ability to help people and dogs develop a wonderful relationship, both in and outside the ring. Terri teaches both group and private lessons in competition obedience and agility. She does private behavior counseling. Terri's training program is one of the best in the country.
_______________________________________________________________________
Mike Lappin
____________________________________________________________________________________________________________________________________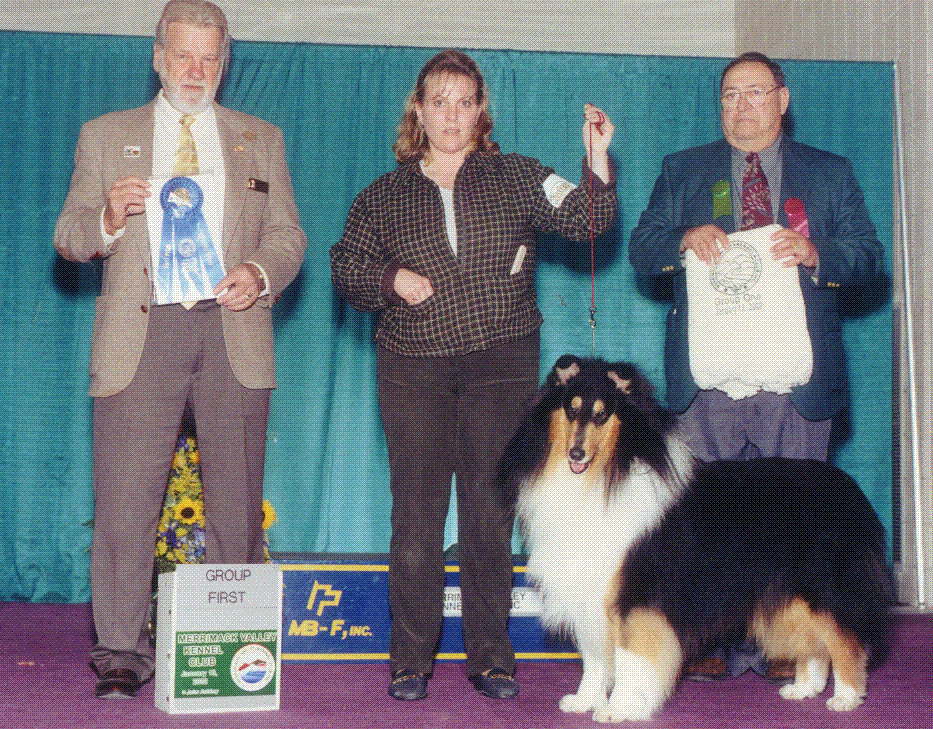 Annette L. Rawlings

Annette has been working with dogs for 30 years. As a child Annette did Jr. Showmanship. When she was a teenager she went to work with a Professional Handler, who is now a judge. At the age of 24 Annette handled her own dog, that she finished it's championship and won BOB at the National.Annette has finished most of her own dogs from the Bred By Exhibitor class. Annette has an active client list. A few of Anette's clients are actually Judges, they like the way she takes care of their dogs, keeps them in condition, grooms, and presents them.
In the past 2 months Anette has won 6 specialty majors on 3 different dogs. Anette's daughter just turned 9 in February, and began her Jr's career. She won her first 3 Novice Classes in 3 shows, and also went on to go best over the Open Sr's. She has since won her first Open class and another Best. (I think its in her blood)!!!
Anette works as a pet groomer in Whitman. She is a member of the New England Pet Grooming Professionals. Anette is a member and President of the Collie Club of New England, I have been the club Secretary and served on many
committees. I will be going for my Judges license in a few years. I just love to show dogs right now.
I would like to teach you and your dog to present yourselves in the best possible way. Please join me at Steppin-Up in Freetown on Thursday nights.
991 Main Street #2
W. Wareham, MA 02576
508-273-7111
sealorecollies@aol.com
www.sealorecollies.com
_________________________________________________________________________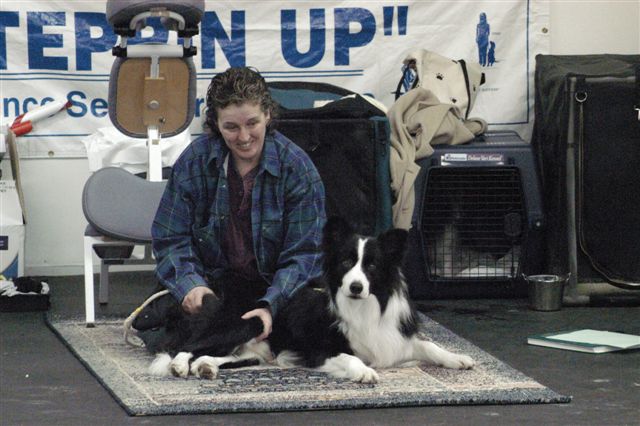 Paula Austin Massage Therapist
Paula Austin has been a human massage therapist since January of 1992. Paula is a graduate of the Bancroft School of Massage Therapy, in Worcester ,MA. Paula has her own successful practice in Lakeville, MA. There Paula focuses on deep tissue, therapeutic type massage.
Paula has been doing canine massage for nearly four years. She is a graduate of the Small Animal Massage Therapy at her home school, B.M.S.T. It is a 200 hour intensive program, one of the most comprehensive ( as seen on the Today Show) available for animal Massage therapy.
In a few words, Paula's approach to massage is: "Passion with Purpose, Aggressive yet Compassionate with a knowing Intuition".
The muscles as well as the dogs simply melt under her "Royal Touch"!
To set up a private massage for either human or canine contact Paula directly.
Paula Austin
Royal Touch Massage
350 Bedford St
Lakeville, MA 02347
Tel: 508/946/1587
email: royal touch massage@juno.com
Paula will be massaging dogs monthly at Steppin'Up. Call Paula to schedule an appointment.